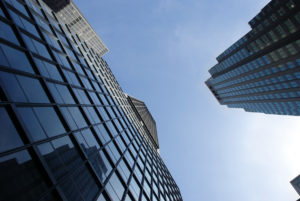 In today's fast-paced world jobs are no longer for life. Career moves are part of the journey and even recommended as a way to grow your skills and experience. Millennials and iGens are known to hold 2-3 parallel jobs and thrive in them.
In the course of your career, you are likely to encounter multiple job transitions. Some of the transitions will be voluntary, others enforced by circumstances. How you manage a job transition can become a defining factor for you and your career. When handled well a job transition can become a building block in your career.
Job transitions broadly fall into 4 categories:
Changing your 

organization

–  Where you move from one organization to another.
Changing your industry – Where you shift to a new and often unknown industry. This could also include moving from a job to running a business or vice-versa.
Role changes -where you move laterally or vertically with the same organization.
Career breaks– when you take time off either to introspect or manage life or career changes like layoffs, industry decline, maternity, illness, family situations, etc.
In this blog, we will focus on moving from one organization to another.
Challenges of moving from one organization to another
Typical challenges faced when moving from one organization to another include:
Transition process: This can be a lot to manage in a transition process. Transferring current responsibilities can be difficult even more so if the organization has not identified the replacement for your role. This may make the transition complex and prolonged.
Too much on our plate: The pressure of taking on and learning your new role and getting settled in the new organization can take up your mental and physical energy. The excitement of the move can also makes it difficult for you to focus on the transition activities.
Emotional attachments: You may be emotionally attached to the role or the people around you in your current role. On the other hand, if you are moving because you were unhappy in the role, you may be carrying some negative emotions. In either case, whether the change is a happy or unhappy one, emotions can drive our behaviors and responses at this time.
Culture change: Every organization has its own culture. Some are formal while others are more casual. Some are hierarchy driven while others are more matrix. When you move from one company to another adjusting to a new culture and at the same time letting go of the old one can be challenging.
Here are some things you need to prioritize in the midst of an changing organizations.
In the organization you are exiting:
Ensure a complete handoff: Who would you want to be remembered as in the organization you are exiting? Even if you are eager to leave quickly ensure the transition is completed in a respectable and mature manner. Close all open loops and if required offer to be available remotely or via the phone, should the organization require it.
Nurture relationships: What are some of the relationships you would like to continue to nurture even after the exit? Personally meet all relevant people and take time to connect with them and say goodbye. Ensure you have exchanged contact information and find ways to keep in touch.
Don't burn bridges: Whatever be the circumstance, leave on a positive note. It is a small world and you never know who you may meet at the next turn. Even if you are feeling strong negative emotions like anger, avoid venting. Share your feelings only if you are able to communicate in a composed manner. 
The organization you are joining
Learn from the past: What learnings from your earlier jobs do you now have that will help be more successful? List down your learnings if required so that you are able to focus on the right priorities.
Focus on your brand: Who would you want to be seen as and remembered as in the organization you are exiting? Spend time on visualizing and structuring your introduction, your presence and even your dressing.
Have a plan: What would you like to have achieved 30-60-90 days from the time you start? Set clear personal goals for the first quarter in terms of your knowledge, leadership, control and business. Be clear on what you want to get out of this move.
Network: What are some relationships you need to cultivate in the new place? Take stock of the new place and understand the people you would like to connect with and add to your network. Have a plan to connect and build these relationships over the next few months.
Avoid comparisons: Comparing the old and the new place is but natural. Having said that comparing may not really give you anything useful. Instead, start viewing the new place as a new environment with its own positives and negative. Take an effort to embrace the new. The is important for you to be able to quickly adapt and move forward in the new organization.
In the next post we will explore the challenges and approach to changing industries